Smart Project-Dashboard
Our easy-to-use online dashboard provides clear and concise project management tools, including to-do lists, financial metrics, chat features, statistics, and more. The handy online interface makes it simple to keep track of team progress and ensure that projects stay on track. With its easy-to-navigate layout and wealth of features, our dashboard is the perfect solution for everyone looking for an effective way to manage their Minecraft projects. So why wait? Join our community! Sign up today and see how our dashboard can take our Minecraft projects to the next level!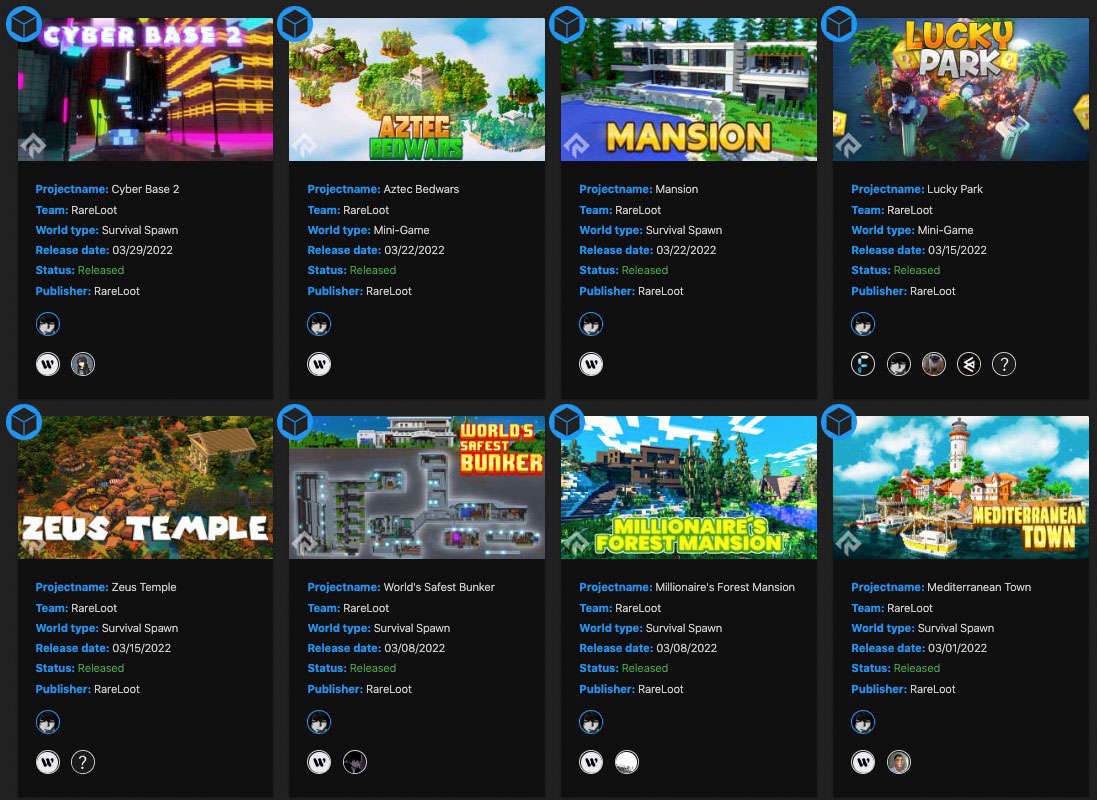 Here are the highlights of our working environment in detail:
Integrated Chat
The integrated chat improves our internal communication, helping us work more successfully on our projects. It is safe and secure, keeping conversations private.
forum
settings
Auto-Packager
Preparing projects for sale can be a tedious task. That's where our Auto-Packager makes work a lot easier. It prepares content for the Minecraft marketplace and handles the final packaging of our projects. This allows us to focus on what we do best - creating great content!
File Manager
Our file manager is an efficient tool that allows us to create clear folder structures, preview skins, archive projects and manage files clearly. No more searching around for files and temporary uploads!
create_new_folder
lightbulb_outline
Concept Pool
Ideas have the potential to become a success! That's why we save them in our concept pool and present them to our community! Teamleaders then select the best concepts to bring them to life.
Jobsystem
With our internal job system we always find talented reinforcements for our projects! This way we can find the right person for the job - quick & easy!
assignment_ind
trending_up
Sales Analytics
With our sales analysis, we gain a clear and quick overview of all the important figures. This allows us to see where improvements need to be made and how successful our projects are. It stays up-to-date, no need to worry about missing out.
Global Marketplace Statistics
It is essential to be among the first to know about new trends and user behavior on the Marketplace. We stay up to date with our Minecraft Marketplace statistics. This way, we make the ideal strategic decisions for our projects and ensure that we are always one step ahead.
equalizer
Support our community in the following tasks:
Do you want to be part of something bigger? Do you want to enrich the world of Minecraft with your ideas? If so, then joining our motivated team is the perfect opportunity for you. Let's conquer the Minecraft marketplace together and make it even better than it is today. It's easy to get started - and only one click away. Don't wait any longer, join us now!