Multimedia Agency
Our journey began in 2016 when we started as an IT service provider for server hosting, corporate design and website programming. Since then, we have created an efficient infrastructure that allows us to implement the ideas of our customers optimally with the help of the latest technologies. This includes cloud based solution, database structures in SQL & NoSQL as well as expertise with all common tools for image and graphic design. Whether websites, server & desktop applications or 3D render graphics - in cooperation with over 300 service providers we are able to successfully master even extensive projects.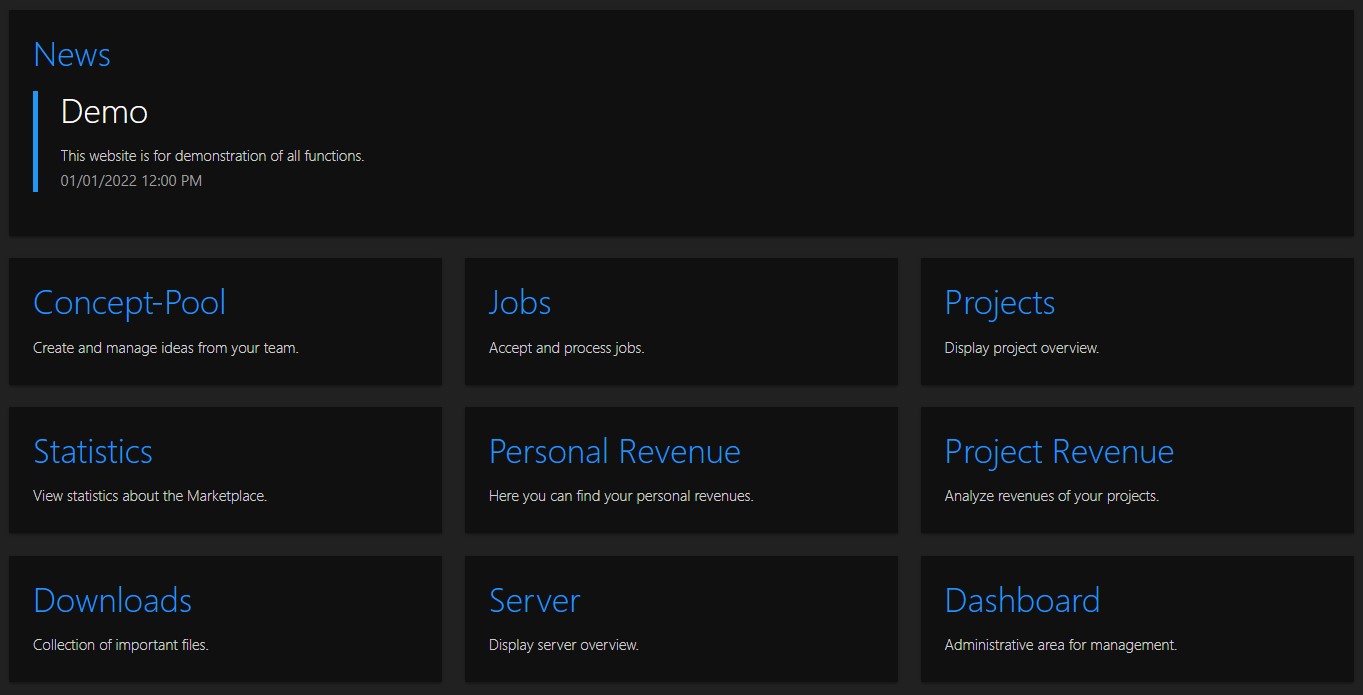 We master the following tasks for you competently and transparently:
Development
Efficiency is reflected in the professionalism and speed of a structured successful project. Extravagant web presences are just as welcome here as the classic development of web applications. Where dreams are, we are already in the implementation. Our web team is looking forward to turning your ideas into code.
computer
brush
Corporate Design
Whoever wants to show presence in the digital age must be able to stand out. Our customers benefit from our non-binding, accessible consulting services, which support them in representing the core elements of a company to the outside world. From logo design, over the website, to hosting. Full service at eye level.
Hosting
You feel safest when you know that your belongings are in the best possible hands. That's exactly why we manage our server environment in our own hands and offer our customers to become part of this secure network. You too can benefit from the highest reliability and the best support, updated and actively maintained, by our RareLoot team of experts.
cloud
people
Product consulting & sales
Hardware and software are evolving at breakneck speed past humans and offer possibilities that definitely stun compared to the last decade! Nevertheless, not every user needs the latest hardware. Professional information can lead to a cost reduction and long-term optimization of your system with us. Be it for work, or private.
Maintenance
Regular maintenance and professional management of infrastructure puts a stop to unwanted access to your devices, data or services. Sit back and let our IT team provide you with comprehensive support. We ensure active security on all your end devices!
settings